COMMUNITY ANNOUNCEMENTS


Volunteer Centre of Southeastern New Brunswick
The YMCA of Greater Moncton is thrilled to announce the launch of Y Mind – a free anxiety support program for people between the ages of 13-30. Y Mind is an early intervention and prevention mental wellness program for teens and youth who are experiencing mild to moderate anxiety. 
read more
Volunteers in Action
Corporate volunteers in action at the Peter McKee Community Centre (from FCC)
At Volunteer Canada we continue to work towards our mission of providing national leadership and expertise on volunteerism to increase the participation, quality, and diversity of volunteer experiences. As such, we are seeking new board and committee members to support an organizational commitment to engage diverse views to help shape the future of volunteering across the country.
We specifically welcome applications from individuals in the following under-represented groups: Black, Indigenous, People of Colour, new Canadians, LBGQT2S+ and youth.
To ensure broad geographical representation, we are actively recruiting individuals living in the Prairie Provinces, Atlantic Canada, and the North, although all are welcome to apply. Furthermore, if you have skills in finance, government relations, fundraising, or business, we would love to hear from you.
If you want to bring your voice, skills and passion to Volunteer Canada, download our application form in English or French. Please send any questions or completed applications to nomination@volunteer.ca.
We also encourage you to share this information with your networks.
I shall take this opportunity to firstly wish everyone a Happy New Year. Here's hoping you returned from the Holidays refreshed, rested and ready to conquer 2022.
From Connection NB Moncton I'm very pleased to inform everyone that Connection NB is steaming forth. We are on line to achieve our anticipated start date this January. We have a couple volunteers in training (always needing to onboard more) and are already receiving participant referrals.
I look forward to working with each of you in your communities and to bring our services to Seniors across Greater Moncton. If you know someone needing more information (volunteers or participants) please refer them to our site: connectionnb.redcross.ca.
Do feel free to keep in touch as I look forwards to hearing from you soon.
Respectfully,
Gilmond Savoie (506)269-0221
Community Coordinator – Connection NB -Coordonnateur Communautaire
Canadian Red Cross | Croix-Rouge canadienne
gilmond.savoie@redcross.ca | www.redcross.ca | www.croixrouge.ca
People are incredible!!!! 💪👊👍
Went to pick up 20 boxes of sausages to help feed our city's #Children, #Seniors, #Homeless & #WorkingPoor families and when we showed up, Old Time Meat Market – Official donated another 20 boxes to help our city's less fortunate.👏👏👏
It's because of people and businesses like this, that we are able to help so many people in our community on a daily basis. 🥰
People helping people is what it's all about.❤️
Volunteer drivers for Urban Rural Rides have provided a great service during the pandemic and we thank them! For the safety of volunteers and clients Covid protocols are still followed during rides and NTD Moncton is thrilled to help maintain their supply of N95 PPE! Keeping these drivers and clients safe helps to keep our communities driving forward!
Dave-Allan Gouthro
Thank you volunteers
Urban/Rural Rides is a community transportation service driven by volunteer drivers. In photo above are some of our amazing volunteers. We had the pleasure of spoiling them at an 'Appreciation Event' in December.
Breakfast was prepared by volunteers at the Riverview Lions Club who also hosted the event. The food was delicious and they were gracious hosts who made the event a joy.
The drivers were all given a new hoodie with the Urban/Rural Rides logo on it and a certificate of appreciation. Some were even lucky enough to go home with door prizes that included beautiful stained glass ornaments donated by Don and Diane Wilson and chocolates.
The event ended with an open mic where drivers got to share stories and experiences. One driver shared the joy it was to have been able to drive a hospice patient to her last wish visit with her family at the beach.
Another driver shared how touched they were when driving a senior who had not been to get an ice cream in many, many years. They took a detour to grab an ice cream cone and that small moment of joy is one that will never be forgotten.
Are you a senior and has Covid-19 had you more isolated than usual? Have you had difficulty making meaningful connections and accessing supports? Loneliness is tough – especially if you live alone!
The Salvation Army's KEENAGERS group has been on hiatus for a little while and we are happy to announce that we will begin to meet again in the coming days. KEENAGERS is a monthly fellowship and support group for seniors (55+). If you (or someone you know) are looking for meaningful social activities that promote healthy living and social inclusion, encourage physical, emotional, and spiritual wellness, and assist in navigating community resources, send us a msg or give us a call!
Details are attached for our next event.
Please be assured that all Covid-19 safety measures will be respected, and protocols will be in place.
Natasha Burkett
Director, The Salvation Army Moncton Community & Family Services
32 King Street Moncton, NB E1C 3M2
506.389.9901
Are you living in poverty or have you lived in poverty? Your perspective and input could be a valuable asset to the ESIC Board of Directors. If you would be interested in sitting on the board, apply here
A message to our community:
For over a year our team at Harvest House has worked hard with various agencies to develop a plan to assist our unhoused and substance abuse community with a safe place to go in the event of a COVID outbreak. As a result, we had developed a robust Pandemic Plan to help guide this process.
Volunteer Canada is pleased to announce the appointment of Dr. Megan Conway as President and Chief Executive Officer.
Volunteer Canada is excited about the appointment of Megan who has a strong track record of building organizations and teams in the social purpose and academic sectors. She is skilled at generating impact and in building community-focused initiatives that resonate with diverse stakeholders. As the country begins to look forward to rebuilding beyond COVID-19, Volunteer Canada believes it has a pivotal role to play in supporting and mobilizing a healthy and strong voluntary sector that will enable strong and more connected communities.
Dr. Conway will assume the position at the end of November 2021.

Thursday, November 5
On behalf of the team at the Volunteer Centre of Southeastern New Brunswick Inc. we say Hats Off to the folks in your organization who coordinate and manage the volunteers that serve your organization! We couldn't do what we do without you!
A great big virtual hug!
Annette Vautour
VCB Executive Director
Community Transportation
𝐃𝐢𝐝 𝐲𝐨𝐮 𝐤𝐧𝐨𝐰 𝐭𝐡𝐚𝐭 𝐭𝐡𝐞𝐫𝐞 𝐞𝐱𝐢𝐬𝐭𝐬 𝐚 𝐂𝐨𝐦𝐦𝐮𝐧𝐢𝐭𝐲 𝐓𝐫𝐚𝐧𝐬𝐩𝐨𝐫𝐭𝐚𝐭𝐢𝐨𝐧 𝐒𝐞𝐫𝐯𝐢𝐜𝐞 𝐢𝐧 𝐍𝐞𝐰 𝐁𝐫𝐮𝐧𝐬𝐰𝐢𝐜𝐤? Affordable, accessible and safe, this service is available in many NB communities for people looking to access essential services!
Know more: https://www2.gnb.ca/…/esic/community-transportation.html
Hi friends! We're looking for volunteers to do pandemic screening at our clinic! We will welcome you with open arms, and coffee! If interested, message us on Facebook or send an email to salvusclinicinc@gmail.com THANK YOU!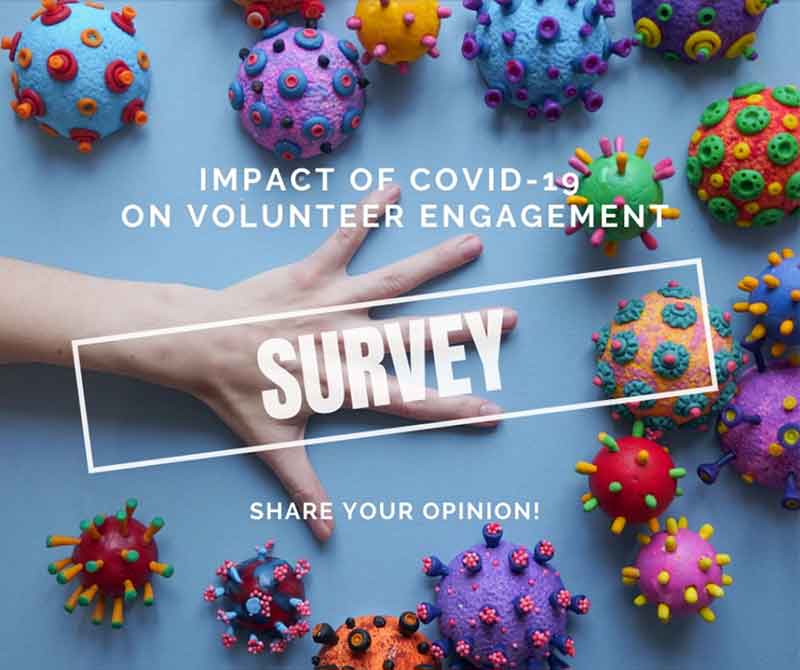 VMPC-Volunteer Management Professionals of Canada
Help us gather feedback🙋‍♀️🙋‍♂️ on volunteering during the pandemic. There are different surveys depending on the experience you had as a volunteer or as an organization.
Volunteer Canada, in collaboration with spinktank and VMPC invite you to take part in this survey, a follow up to our earlier survey in Spring 2020. Your insights and experiences will help us plan for the coming months as we continue to support organizations to better engage volunteers.
June 21 is National Indigenous Peoples Day. This is a day for all Canadians to recognize and celebrate the unique heritage, diverse cultures and outstanding contributions of First Nations, Inuit and Métis peoples. The Canadian Constitution recognizes these three groups as Aboriginal peoples, also known as Indigenous peoples.
Although these groups share many similarities, they each have their own distinct heritage, language, cultural practices and spiritual beliefs.
In cooperation with Indigenous organizations, the Government of Canada chose June 21, the summer solstice, for National Aboriginal Day, now known as National Indigenous Peoples Day. For generations, many Indigenous peoples and communities have celebrated their culture and heritage on or near this day due to the significance of the summer solstice as the longest day of the year.